2021 Chevy Trax Interior Dimensions
With a sporty and practical build along with an attention-grabbing design, the 2021 Chevrolet Trax is an ideal SUV for urban dwellers. Even in terms of fuel efficiency and safety features, it is a great choice. But what truly makes it a standout in the compact SUV range is its remarkably spacious interiors. We at Eric Von Schledorn in Milwaukee, WI, share complete details of the 2021 Chevrolet Trax interior dimensions here.
[Read more: How Much Does the 2021 Chevrolet Trax Cost?]
2021 Chevrolet Trax Passenger Space Specs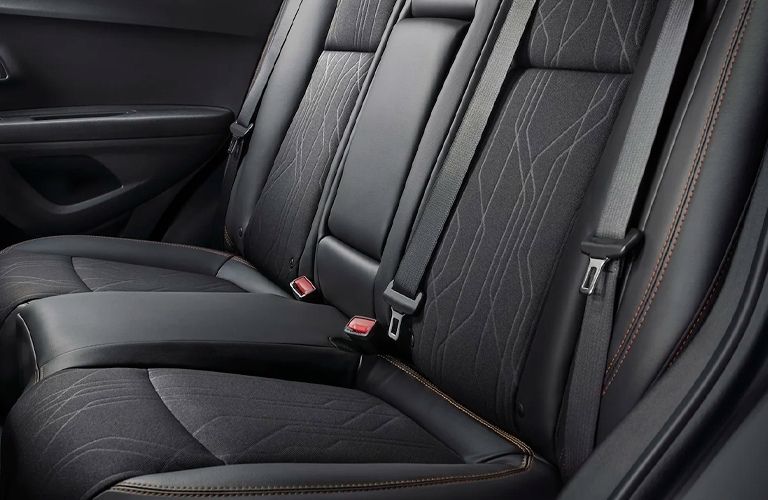 The 2021 Chevrolet Trax offers spacious seating for five people. In the front, you get up to 39.6 inches headroom, 40.8 inches legroom, 51.7 inches hip room, and 54.1 inches shoulder room. It allows you and your co-pilot to cruise around your city comfortably. The SUV offers 38.8 inches of headroom, 35.7 inches of legroom, and 52.8 inches of shoulder room, and 50.7 inches of hip room for the rear-seat passengers. The roomy space lets everyone in the back enjoy the ride.
[Related content: 2021 Chevrolet Trax delivers excellent fuel efficiency in every trim level]
2021 Chevrolet Trax Cargo Capacity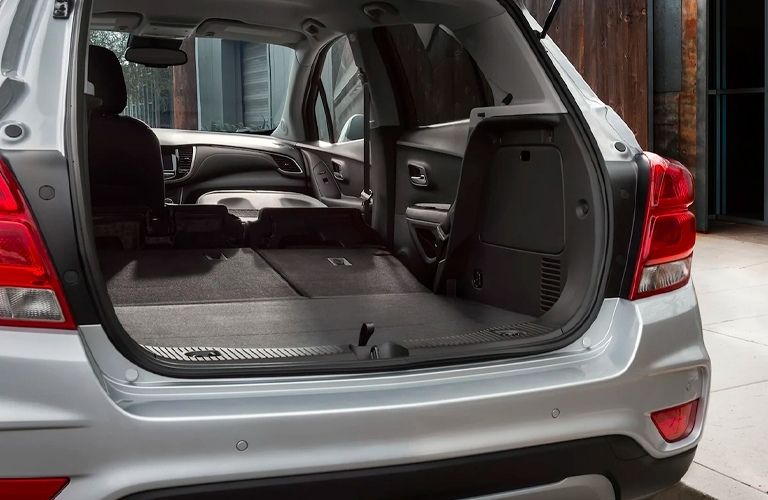 Want to pack up some extra cargo for a road trip? The cargo capacity of the 2021 Chevrolet Trax lets you do just that and more. The cargo bed height of the SUV measures up to 31.8 inches, while the cargo space behind the first row and second row is 48.4 and 18.7 cubic feet, respectively. Also, the SUV's eight different seating configurations allow you to utilize the space as per your requirement.
[Another good read: 2019 Chevrolet Trax interior cargo space]
Visit Eric Von Schledorn in Milwaukee, WI, to take the 2021 Chevrolet Trax for a test drive to experience its roomy interior firsthand. You can also browse through our online inventory and contact us for any queries. We look forward to hearing from you soon!
Read More from EVS Auto Group