What Kind of Suspensions Are Used in the 2022 Ford Bronco?
By Product Expert | Posted in Ford, Performance & Efficiency on Thursday, May 19th, 2022 at 4:35 pm
2022 Ford Bronco High-Performance Suspensions  
With improved suspension innovations, Ford is revolutionizing the off-road scene with the Bronco® nameplate. Ford's all-new only-4×4 SUV range will help improve off-road driving ability on various terrain. This is done without sacrificing vehicle control or drivability on the road. So, what kind of suspensions are used in the 2022 Ford Bronco? Continue reading Eric Von Schledorn Auto Group's blog to learn more about the 2022 Ford Bronco high-performance off-road stability suspensions. After reading this blog, you can also check out our available Ford inventory here at Eric Von Schledorn Auto Group in Milwaukee, WI!  
What is new in the 2022 Ford Bronco?   
The suspension system on the 2022 Ford Bronco gives more confident off-road capabilities without sacrificing comfort or control. The HOSS (High-Performance Off-Road Stability Suspension) system is standard on all models. Independent front suspension, higher coil springs on every corner, and HOSS-tuned heavy-duty dampers for better on-road and off-road stability are also available.  
Legendary HOSS capability available in the 2022 Ford Bronco  
The 2022 Ford Bronco's current off-road design decreases unsprung front axle weight by up to 20% or 42 pounds. This results in a significantly more comfortable ride and consistent tire-to-surface contact. It also features three-mode electronic-assist rack-and-pinion steering, which improves on-center steering and precision on and off the road while reducing steering wheel kickback. On Bronco and Bronco Sport models with HOSS systems, such as the Badlands™ series or the Sasquatch™ off-road package available on two- and four-door variants, the off-road ante is even higher. The systems include off-road-tuned heavier-duty dampers and end-stop control valve technology to improve impact absorption and high-speed pitch control.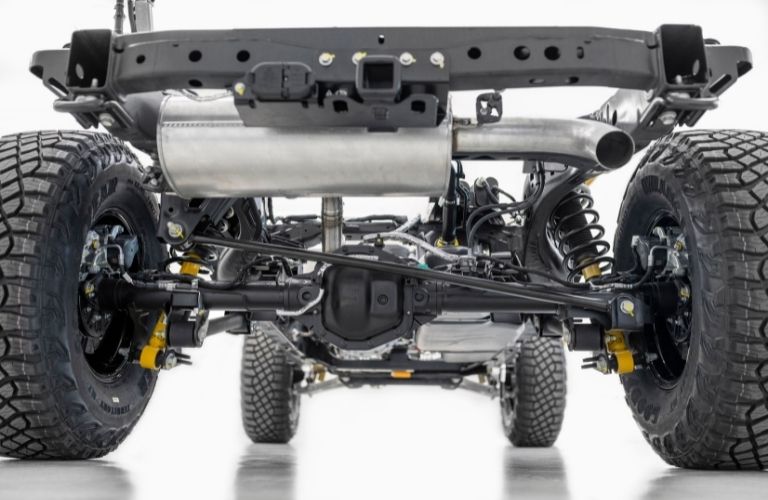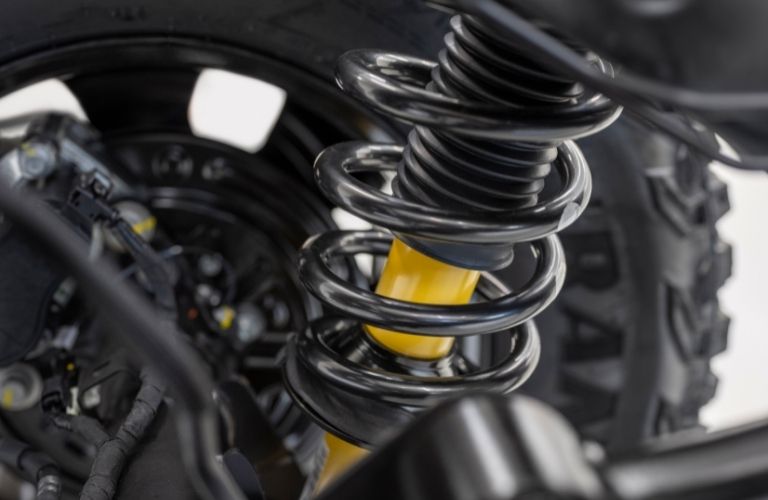 If you have any queries about the off-road capabilities of the 2022 Ford Bronco, don't hesitate to get in touch with us. Eric Von Schledorn Auto Group's team of professionals will be happy to assist you. If you reside in or near Milwaukee, WI, you can also schedule a test drive with us! We look forward to seeing you soon!  
Read More from EVS Auto Group