What Are the Safety Features of Buick Encore?
By Product Expert | Posted in Buick on Friday, July 22nd, 2022 at 7:08 am
3 Safety Features of the Buick Encore You Must Know About
Before deciding on a vehicle, you should consider the safety of the model you are interested in. The Buick Encore offers diverse standard and safety features, including many driver-assistive safety technologies. At the Eric Von Schledorn blog, we will look at these safety amenities you can take advantage of when you sit behind the wheel of the Buick Encore.  
---
You may also like: Why Should You Purchase the 2022 Ford Escape?
---
Anti-Lock Brakes  
Anti-lock brakes keep your vehicle's wheels from locking up during "panic" braking. This allows the driver to maintain more steering control and reduces the likelihood of a collision. Anti-lock brakes with brake assist are standard on newer vehicles. This intuitive system can detect emergency braking by detecting the speed or force with which the driver presses the brake pedal. As a result, it may be possible to reduce overall stopping distance and avoid a collision.
Electronic Stability Control
Electronic stability control is used to assist the driver in maintaining control of their vehicle during extreme steering maneuvers. This system detects when your vehicle begins to oversteer or understeer and automatically applies the brake to a single wheel. The advantage of electronic stability control is that it reduces the occurrence of crashes that cause rollovers, such as veering off the road and colliding with the curb, soft shoulders, guard rails, and other objects.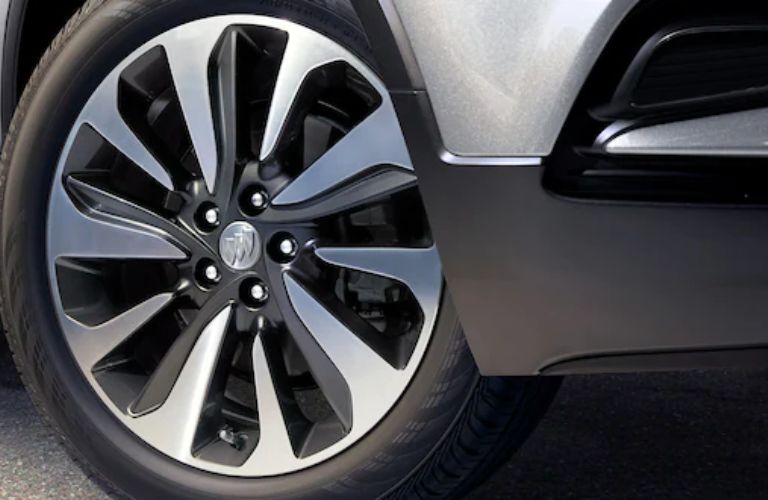 Airbags
Airbags are another safety feature that can save a person's life in a collision. These bags inflate to cushion occupants from the force of a crash, depending on the speed of effect and the stiffness of the object struck. Front airbags protect occupants from being hit by the dashboard, steering wheel, or windshield, while side airbags protect occupants from being hit by the door or objects that crash through it. You must also wear your seat belts for airbags to be effective.
---
You may also like: Is It Worth Buying a Used Vehicle?  
---
Please look through our inventory if you want to buy a Buick Encore. You can also schedule a test drive online if you're going to take it for a spin.