Where is the 2021 Buick Encore GX manufactured?
By Product Expert | Posted in Buick, FAQs, New Buick Models on Wednesday, January 27th, 2021 at 11:58 pm
2021 Buick Encore GX Assembly Locations
The 2021 Buick Encore GX is a delightful crossover SUV. This machine marries an attractive exterior design to SUV practicality; it's also a great value.
Many impressed individuals step away from the 2021 Encore GX wondering, "where does the magic happen?" Where is the 2021 Buick Encore GX built?
---
View Our New Buick Encore GX Inventory
---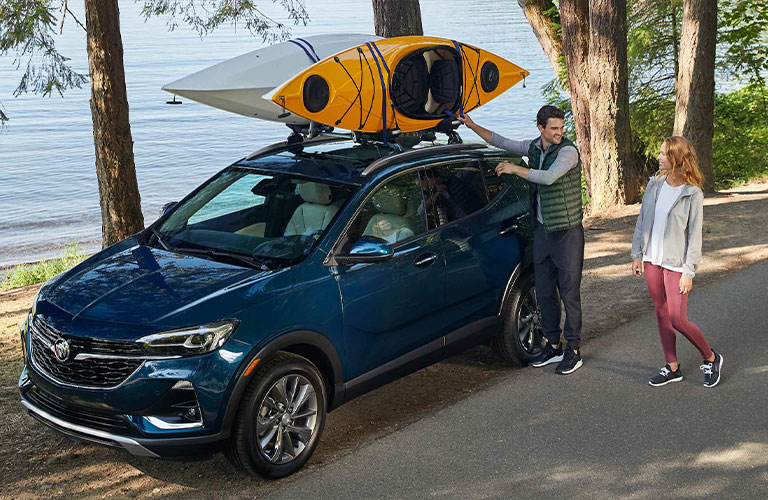 When you buy a 2021 Buick Encore GX, you're buying a machine infused with East Asian craftsmanship: this vehicle is manufactured at plants in China and South Korea. In China, the 2021 Encore GX is built at GM China's Dong Yue plant in Yantai, Shandong. In Korea, GM Korea does the work at its GM Bupyeong plant in Bupyeong-gu, Incheon, South Korea.
Ever Wonder: Is Buick a luxury car?
SAIC-GM
Shanghai GM is a joint venture between General Motors and SAIC Motor. The company manufactures and sells Chevy, Buick and Cadillac brand vehicles in mainland China. Buick is actually one of the most popular automotive brands in China. The conglomerate was founded on June 12, 1997 and is headquartered in Shanghai.
The 2021 Buick Encore GX is said to be manufactured at the automaker's Dong Yue plant in Yantai, Shandong. The name Yantai means "Smoke Tower", and comes from the watchtowers that were constructed in the city in 1398 to light signal fires and send smoke signals. The area was troubled by a people known as "Dwarf Pirates" at the time, so the towers were presumably used to deal with this nuisance.
GM Korea
The roots of GM Korea go back to the remnants of the Korean War and a company called Shinjin Motors, which launched its business by rebuilding scrapped U.S. military vehicles. The company was first established under the name National Motor in 1937 in Bupyeong-gu.
Clearly, GM Korea still has deep roots in Bupyeong, as that's where it manufactures the 2021 Encore GX. Before the 1970s, much of Bupyeong-gu was rich farmland. However, since that time, there's been rapid industrial development and it's now a large urban district.
In the future, maybe you'll just 3D print your new car at home.
Read More from EVS Auto Group